Our name is our system of conviction
Bhoomi sheds light on the hidden treasure that is deep-rooted in the heart of mother Earth. In our earnest effort to introduce culture, secrets, art practices of healing and beauty, we curate an ensemble product that rebounds with energies and enormous healing powers of Earth and nature.
Moving close to our vision everyday
Established in 2006, by a team of accomplished and experienced professionals, Bhoomi has been championing in producing a wide range of 100% authentic botanical extract, nutraceutical ingredients, oleoresins, phytochemicals, Food ingredients, API for 15 years to our loyal customers all over the globe. As the world is moving rapidly from reactive to proactive healthcare there is an all-time high demand for holistic healing techniques such as Ayurveda. We specialise in serving our products to the world's most ethical brands of medicine, food, health and fitness & beauty. We ensure that the extracts are derived from rich medicinal plants. Every single product you acquire from us will be of the highest purity, quality and integrity. We have a stronghold on raw materials and hence derive from institutions that meet Bhoomi standards of excellence.
At Bhoomi, all the raw materials are sourced from across India at the right season with utmost care for maximum potency and effectiveness. We take pride in providing the highest levels of customer satisfaction and values to continuously provide pristine, unadulterated and wholesome products for mind, body and soul wellness. Our own production facility is fully equipped with the latest machinery to manufacture various regular and specialised herbal extracts, generating capacity expansion to 4MT/day. Our testing laboratory is equipped with advanced testing instruments naming HPLC, UV Spectrophotometer etc. We have set up a microbiology lab that is equipped for analyzing and testing raw materials and end products.
Besides being CGMP facilitated Bhoomi's highly standardized
production facility is accredited by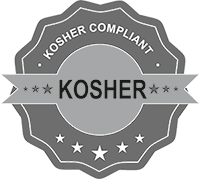 Bhoomi as the team has also been part of numerous international and national exhibitions. We were honoured with the SME award in the year 2013 which has been a feather in the hat among other achievements we have strived hard for and have executed over the years.
Bhoomi new feather in the cap
We are thrilled to launch the new range of FI, HI, this year that are ready for export. This product formulated using plant catalogue has medically powerful remedies that honour concepts of harmony and ancient formulation with anecdotal and traditional evidence. Genuine ayurvedic products are curated to treat a lifestyle-related health issue, immunity, health and fitness which may not only help to cure but also acts as a natural supplement, helping to rejuvenate the mind, body and soul.
Connect with us to know more about our new venture and future endeavours.

Our rigorous selection criteria guarantee our goods to be highest in quality, purity and integrity.

We continuously make an effort, to be honest, and transparent about our products and their benefits to our valued customers.
Our trained manpower ensures our capacity in handling the requirements of our customer in a satisfactory manner.
We understand customer demands better and create goods to better satisfy them.
Being a veteran in this field for about 15 years we believe staying true to ethnicity and sustainability is key to our growth and success.
Ayurvedic Health Supplement
Herbal Extracts and Oils